NOTIFY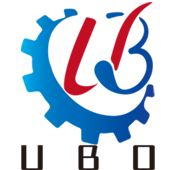 Dear customers and agents:
Autumn and winter are approaching, and environmental pollution indicators will rise accordingly. In order to actively respond to the government's needs for environmental pollution control and energy conservation and emission reduction, our company (Jinan UBO CNC Machinery Co., Ltd.) has decided to start from November 2021 after full discussion by various departments within the company. Energy-saving and production will be reduced by 30-50%(cnc router/stone router cnc/CO2 laser engraving cutting machine/fiber laser marking machine/fiber laser cutting machine/4axis cnc/5axis cnc/cnc plasma cutting machine etc) in the second half of the month, and the specific decision needs to be made according to the government's specific policy guidance and shareholders' discussions.
If all customers and agents have purchase requirements, in order to avoid delays in delivery due to production restrictions, please contact our sales staff in advance to prepare in advance (for specific details, please contact our sales staff), so as to deliver the CNC Equipment smoothly in time . If there is no advance filing, the delivery time will be prolonged (because of the force majeure caused by the government policy guidance) our company will not pay liquidated damages.
Please be aware of the above notice.
                                    Production Department
Nov 1th,2021
---
Post time: Nov-01-2021